Virtuoso violinist Michelle Ross brings her joy and love of Bach to these performances.
Discovering Bach: Complete Violin Sonatas & Partitas Released: March 01, 2017
Albany Records (TROY1662-63)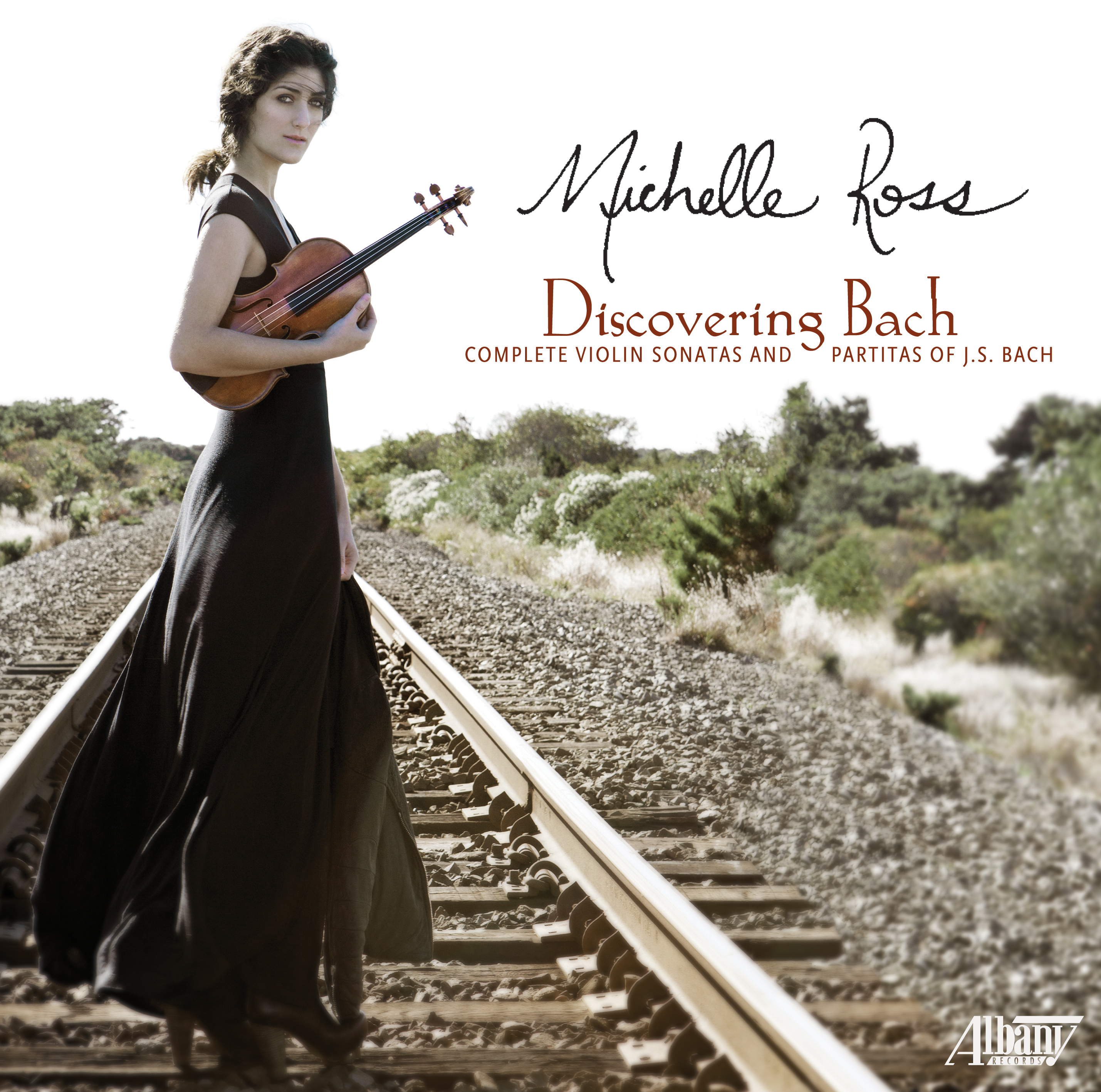 Violinist and composer Michelle Ross is unique as both a solo artist and collaborative visionary. In 2013, she had her Carnegie Hall debut with Maestro Harry Bicket, and her European debut as both soloist and conductor with the Orchestre de Chambre de Paris as part of Play/Direct, in Cité de la Musique. She is the recipient of the 2012 Leonore Annenberg Fellowship Fund for the Performing and Visual Arts. A noted soloist and chamber musician, Ross is also in demand as guest concertmaster around the world with recent highlights including appearances with the Mahler Chamber Orchestra, the Orchestre National du Capitol de Toulouse and the Orchestre d'Auvergne. Ross is the Artistic Director and Founder of Music in the Mountains. A graduate of Juilliard and Columbia, her teachers include Dorothy DeLay and Itzhak Perlman. Ross says that "As a performer, my moments of greatest joy occur when I play Bach. I love to bring this music into unusual settings, allowing an intersection between countless strangers and this infinite plane of beauty…Every moment with this music, I learn something new about myself as an artist. One must be completely honest in front of Bach, and bring courage and love to this music."
Contents:
Johann Sebastian Bach
Partita No. 1 in B Minor, BWV1002
I. Adagio
II. Fuga. Allegro
III. Siciliana
IV. Presto
Partita No. 1 in B Minor, BWV1002
I. Allemanda
II. Double
III. Corrente
IV. Double. Presto
V. Sarabande
VI. Double
VII. Tempo di Borea
VIII. Double
Sonata No. 2 in A Minor, BWV 1003
I. Grave
II. Fuga
III. Andante
IV. Allegro
Partita No. 2 in D Minor, BWV 1004
I. Allemanda
II. Corrente
III. Sarabanda
IV. Giga
V. Ciaccona
Sonata No. 3 in C Major, BWV1005
I. Adagio
II. Fuga
III. Largo
IV. Allegro assai
Partita No. 3 in E Major, BWV 1006
I. Preludio
II. Loure
III. Gavotte en Rondeau
IV. Menuet I, Menuet II
V. Bourée
VI. Gigue
Reviews

Jed Distler, ClassicsToday, July 2017
Artistic Quality: 8
Sound Quality: 9
"The delicacy and control with which Ross separates the A minor sonata Andante's accompaniment and melody truly impresses, while the D minor Partita's monumental chaconne moves in long, pliable arcs that enhance the overall drama and illuminate the music's extraordinary harmonic terrain. No doubt this release represents a significant achievement for an interesting and serious-minded violinist, and I look forward to seeing where she goes from here."