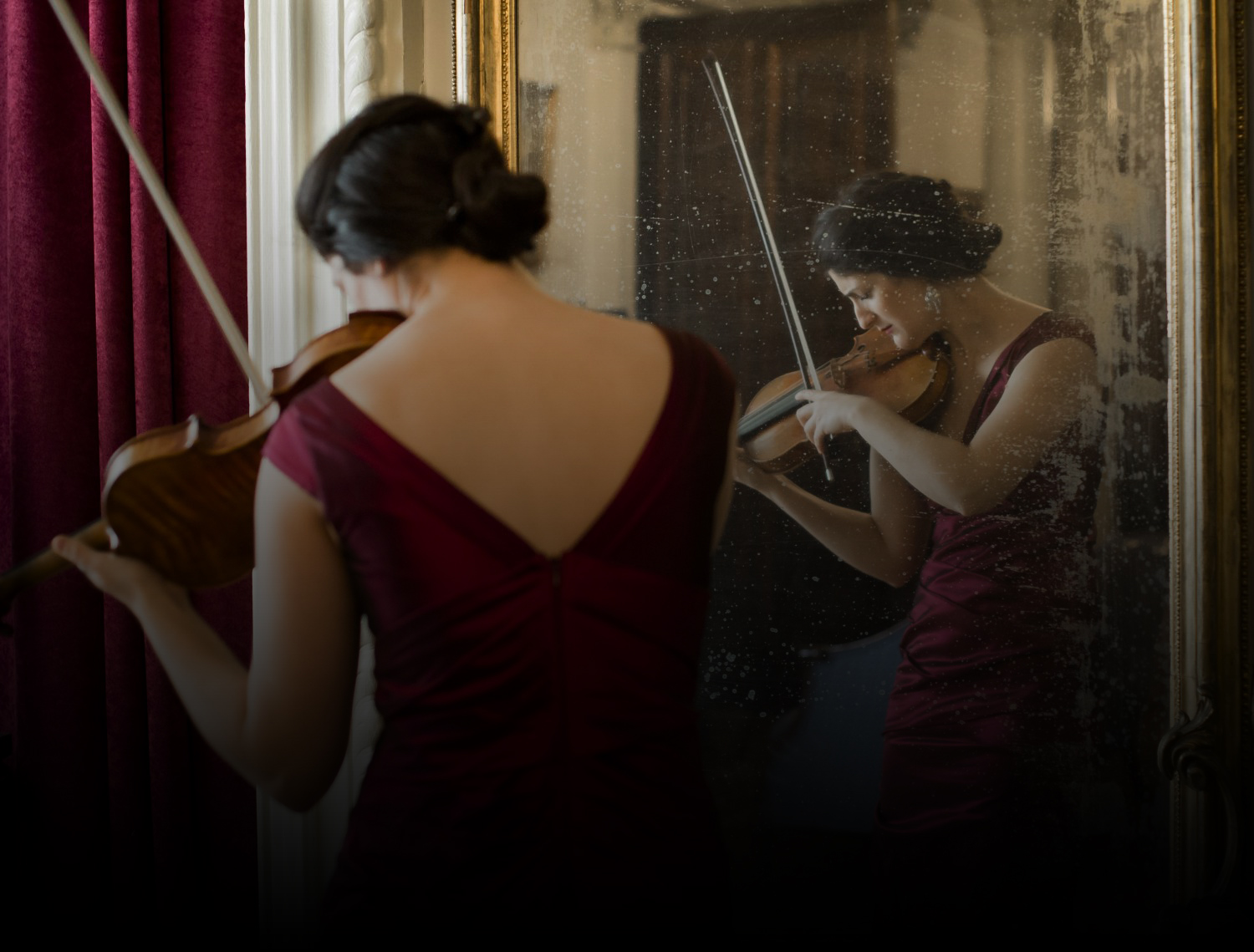 One evening, therefore, before I fell alseep...I perceieved...a phrase, if I may be so bold, which was knocking at the window. –Andre Breton
"Nadja" comes from Andre Breton's surrealist novel of the same name. When I discovered Breton's writing, I immediately fell in love and felt at home. Enchanted and mystified, "Nadja" has been happily haunting me ever since.
The struggle and beauty of writing is the search for one's own truth. This underlying tension is what fuels every artist - our ideals are greater than the tools with which we have to express ourselves. I have found keys to this through improvising. Nadja has become my muse and my comfort; she helps me to accept my own paradox and struggle as a composer, and to see the journey itself as something beautiful and illuminating.
(Incidentally, my mother planned to name me Nadja).
Improvisations
'Letters to Jawn' is an ongoing series of live, stream of consciousness improvisations, inspired by the letters of John Steinbeck, where he speaks about his process of as a writer.
For me, improvisation is an intersection between the imagination, the intellect, and the performer. I am able to explore and indulge in ideas that I am developing for larger compositions through daily sketches on the violin and piano. "So Long, Jawn," how Steinbeck would often sign his named, plays to my urge to have a conversation between the piano and violin simultaneously; it incorporates that beautiful tension of having ideas larger than your means, which fuels any composer. Improvising is my way of allowing the muse of my imagination, which I have penned Nadja Rose, to come to life and navigate my musical choices.

Featured on the Violin Channel

Watch on YouTube
Michelle Ross, American violinist and composer
List of Instrumental Compositions
Studies on Wallace Stevens for piano (2015)
A Palm at the End of the Mind for electronics (2014)
Improvisation and Studies for solo violin (2012-2016)
Nadja for violin and electronics (2011)
Nadja for solo violin (2009)
We Have Lost Even this Twilight for soprano, clarinet, piano (2007)
I Have Gone Marking for soprano, clarinet, piano (2007)
Progression for oboe, clarinet, cello (2006)
Clarinet Quartet for piano, clarinet, violin, cello (2006)
Camillia's Waltz for flute, and string quartet (2006)
Arcadia poem for full orchestra (2006)

Watch Ensemble ACJW - To The Moon
Ensemble ACJW fellows—pianist Tyler Wottrich and violinist Michelle Ross—perform Ross's piece To The Moon at Galapagos Art Space on June 10, 2013.
List of Collaborative Compositions
Rendez Vous, for violin, piano, electronics, string quartet, in collaboration with filmmaker Sarah Outhwaite, dancers Macy Sullivan and Jenna Pollack, and actor Phoebe Dunn (2015-ongoing)

New Music USA
The Rendez Vous, spearheaded by filmmaker Sarah Outhwaite, received a New Music USA grant for Michelle's work with the piece, and her string quartet for will be premiered soon
A Type of Translucence, created by Michelle Ross, actor Leah Walsh, and dancer Jenna Pollack: for interactive electronics (2015) Cubicle, created by Michelle Ross, actor Phoebe Dunn, and dancer Jenna Pollack: for violin and electronics (2015)
Island, film score with NYU grad students (2012)
A Particular Premiere of the First, for violin and electronics, Choreography by Esme Boyce (2012)
Square None, for electronics, Choreography by Norbert De La Cruz III, commissioned by Aspen Sante Fe Ballet (2011)
Inventing Wonderland (2011) created by Michelle Ross, actor Brendan Spieth, and visual installation artist W. Bradford Paley: for violin, piano, string quartet, electronics, actor, and TextArc
To the Moon, for violin (or cello), piano, and solo dancer, Choreography by Norbert De La Cruz III (2008)

Watch Norbert De La Cruz III, "To the Moon"
A solo performed for Project Philippines 2008, an educational outreach and performance installation Dance Project in the Philippine islands during the summer of 2008. Choreographed by Norbert De La Cruz III; Film/Video by Gianina Ferreyra; Original music composed by Michelle Ross; Deborah Pae, vello; Natalia Kazaryan, piano.